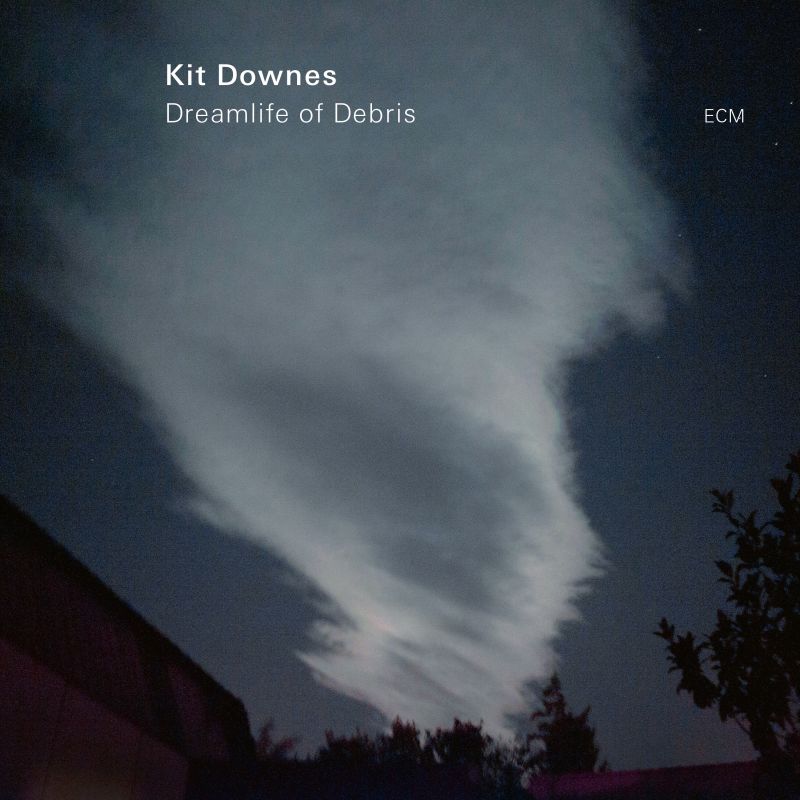 'Dreamlife of Debris'
ECM, 2019
---
Dreamlife of Debris carries forward the story begun on Kit Downes's Obsidian, extending and developing its processes and core ideas. But where Obsidian was (almost exclusively) a solo church organ album, part of Kit's plan for Dreamlife was to put the organ in a broader context, and also to bring the piano into the larger compositional picture.
Musicians in the project are primarily players with whom Downes has had long associations – saxophonist Tom Challenger, cellist Lucy Railton, drummer Seb Rochford – and there is also a first musical encounter with Norwegian guitarist Stian Westerhus.
Organ Recordings Archive Vol 1
(2017-2020)
---
Recordings from concerts and sessions in Iceland, US, Netherlands, Northern Ireland, Italy and Suffolk – all on very different instruments. Some tracks are solo, some are collaborations, some are improvised, some are composed. All recordings made between 2017-2020. Click on each track for details about the organ and the players.
Released September 8, 2020
Cover photo – Alex Bonney
Mix and master – Kit Downes
Organ Recordings Archive Vol 2
(2018-2022)
---
Recordings from concerts and sessions in Denmark, Norway, Italy, Iceland and the Netherlands – again, all on very different instruments. Some tracks are solo, some are collaborations, some are improvised, some are composed. All recordings made between 2018-2022. Click on each track for details about the organ and the players and credits.
Released August 29, 2022
Cover image – Juliane Schütz
Mixed and mastered – Kit Downes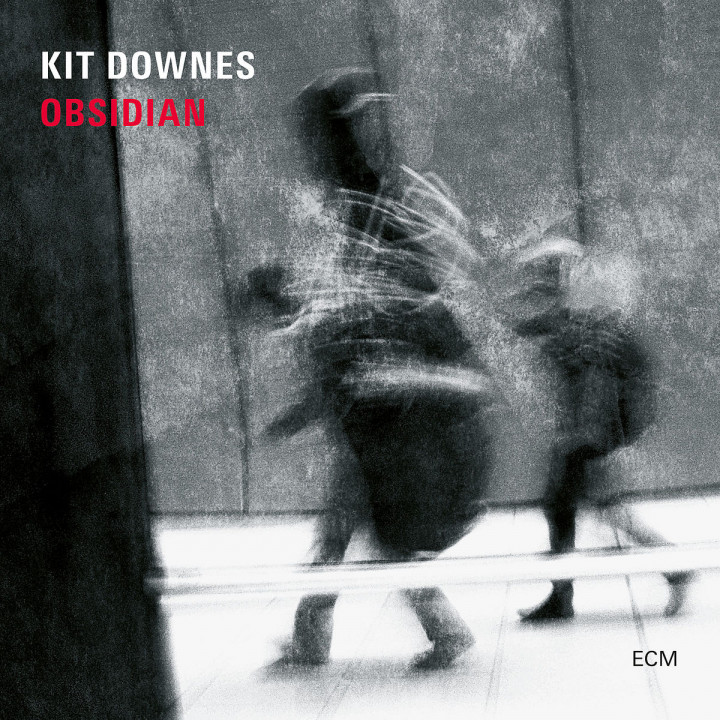 'Obsidian'
ECM, 2018
---
Kit Downes's previous ECM appearance was as pianist on the debut recording of Time Is A Blind Guide in 2015 and he's critically-regarded as one of the UK's outstanding young jazz talents. This recording however has little to do with "jazz", although it could only have been made by an improviser of subtle sensibilities. Some of Downes's earliest musical experiences were as a church organist and in recent years he has been revisiting the instrument, exploring its sonic possibilities and idiosyncrasies, in improvisations both melodic and textural.
In November 2016 producer Sun Chung followed Downes to three English churches – the Snape Church of John the Baptist and Bromeswell St Edmund Church – both in Suffolk – and Union Chapel Church in Islington, London. These are very different acoustic spaces housing organs of very different characters which Downes investigates creatively. Alone for most of the album he is joined on one piece ("Modern Gods") by frequent improvising partner Tom Challenger (tenor sax).
Petter Eldh (bass), Kit Downes (piano) and James Maddren (drums) are 'ENEMY'. Based in London and Berlin, they play expressive and complex music – light-speed rhythmic patterns and dense harmonic clusters collide in a unique and formidable combination of voices that has been described as both "fiercely intense" and "beautifully intricate".
The members of the band have all received their own critical acclaim (including a Mercury Music Award Nomination and BBC Jazz Award) as well as having toured the world with some of the finest musicians (Django Bates, Marc Copeland, Thomas Strønen, Marius Neset), but here they shine collectively, as like-minded experimentalists and improvisers."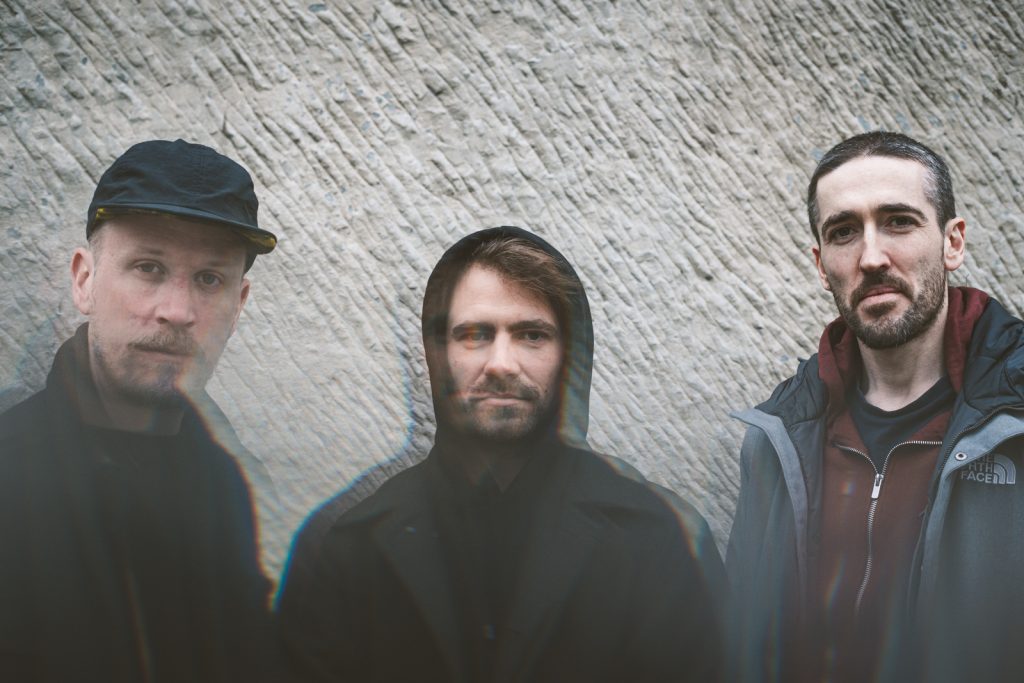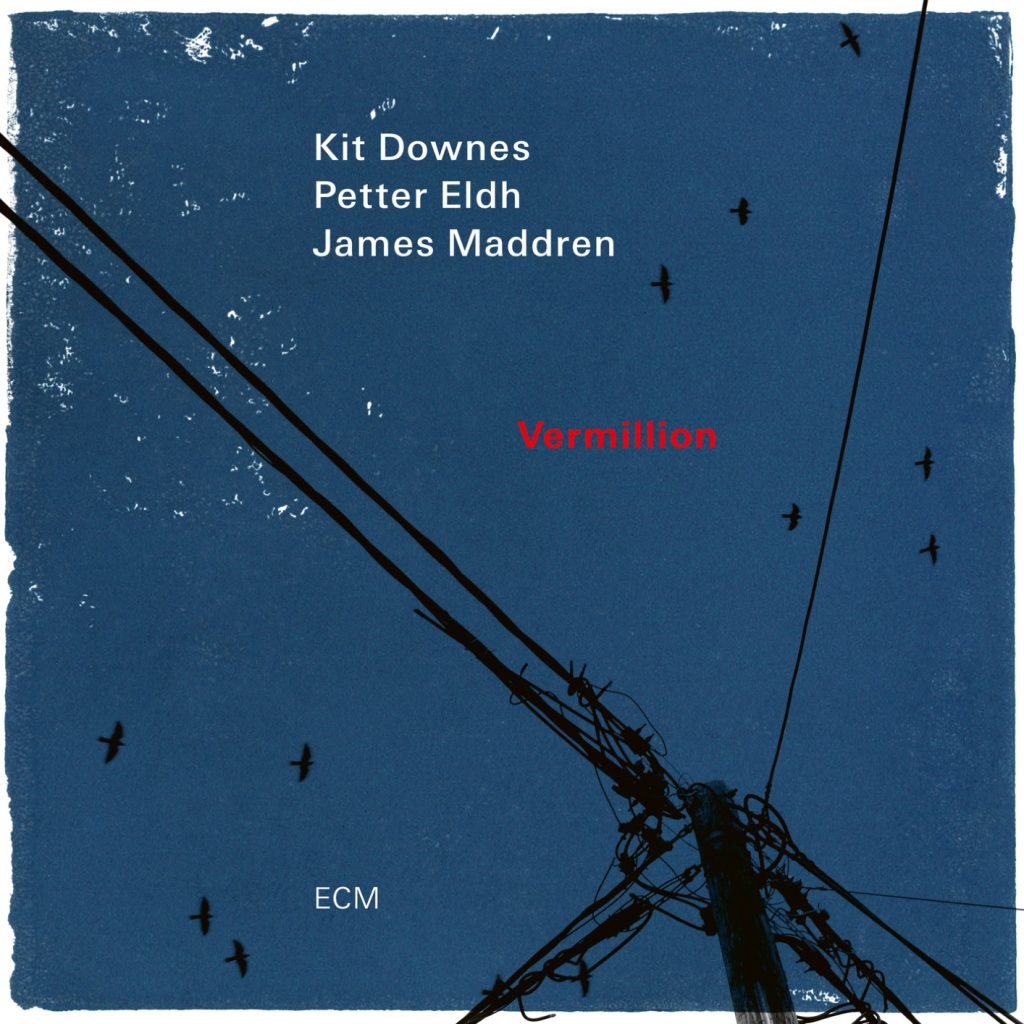 'Vermillion'
ECM, 2022
---
Kit Downes joins forces with long-time collaborators Petter Eldh on bass and James Maddren on drums for a carefully assorted piano trio programme that treads gentle lyricism and bold creative outbursts in equal measures. Downes, whose prior ECM offering Dreamlife of Debris was termed a "work of otherworldly beauty" by BBC Music Magazine, carves out some of his most compendious pieces to date on Vermillion. Replete with subtle twists and turns, the trio offers its idiosyncratic take on the piano trio format, producing unexpected harmonic alterations and animate rhythmic flashes as they flesh out distinct musical forms.
Recorded at the Auditorio Stelio Molo in Lugano, the three-piece outlines a unique design for this instrumentation in clear-cut interplay and creates a profound study of Kit Downes' broad musical imagination in the process.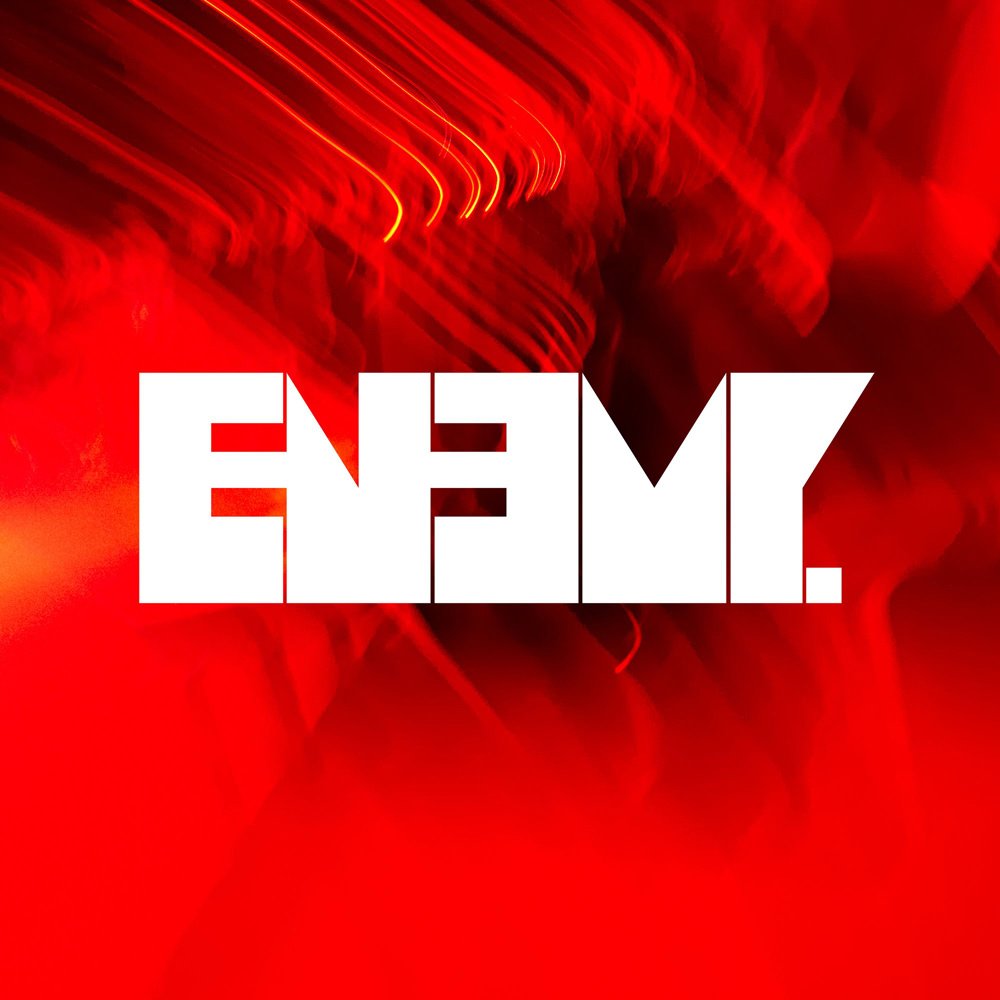 'ENEMY'
Edition Records, 2018
---
The album is produced by bassist Eldh who's previous production credits include remixes for Jameszoo – Flake (Brainfeeder) & Andromeda Mega Express Orchestra – Vula, to name a few of his collaborations. The young Frans Petter had an early fascination with electronic music and the sampler has been an important tool in his way of approaching music. His production style is daring and unconventional, he chops up the original recordings and puts it back together in new ways, adding new subtle layers in order to manipulate and emphasise certain details in the music.
Each member of ENEMY has achieved personal recognition in the jazz and wider music world (including a Mercury Music Award Nomination, ECHO Jazz nomination, multiple Downbeat Critics Poll nominations and a BBC Jazz Award).
This is a band oozing charisma and energy. Shifting pulse and dynamic, the music is powerful, complex and edgy. With a blend of rip-roaring grooves, sweeping piano runs, mind-boggling polyrhythmic drumming and a subtle use of production, Enemy is all muscular, snapping physicality and flamboyance. Their music is a middle finger to conformity, they want to celebrate progressivity.
This is one ENEMY you are going to want to get to know!
"We want this music to be fierce, vital and to have and give energy – and to do so whilst never sacrificing its intricacy and integrity." ENEMY
Three of Europe's most forward thinking jazz musicians (Reinier Baas, Kit Downes & Jonas Burgwinkel) join forces with Deadeye, a brand new jazz supergroup. Deadeye uses the tried and tested formula of Hammond organ, drums and guitar to shed new light on the wildly diverse influences of its members. The result is a wide musical scope, in which Jazzrock, traditional British folk music and 20th-century Classical music are unified. Although all three of its members share a love for improvisation and the unexpected, they each bring something deeply personal to the table: ethereal textures, undulating yet highly danceable rhythms and angular melodies.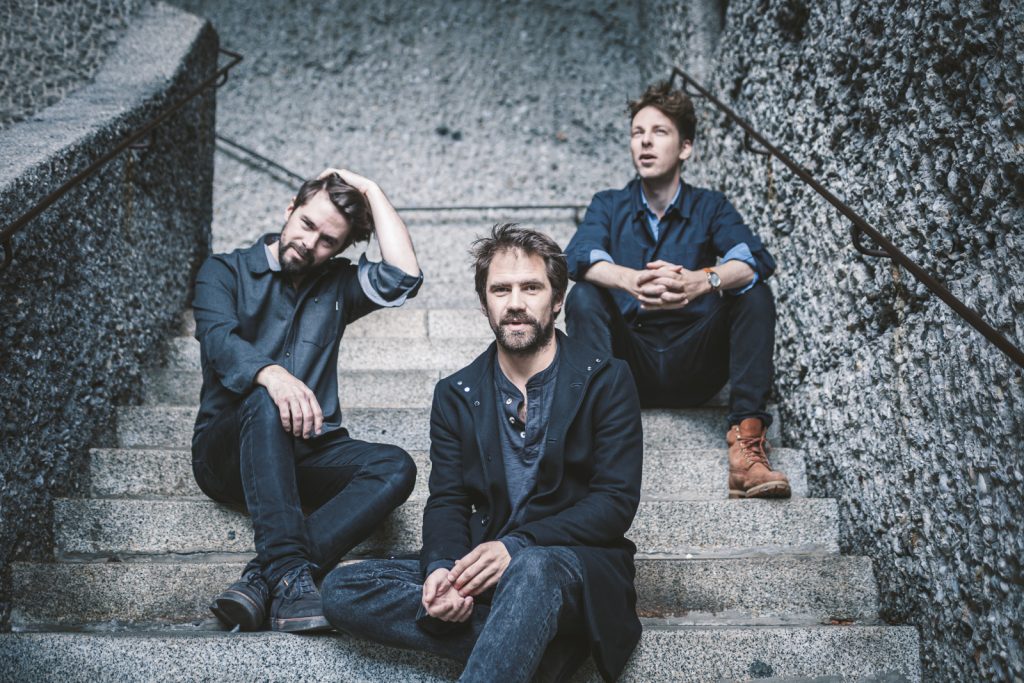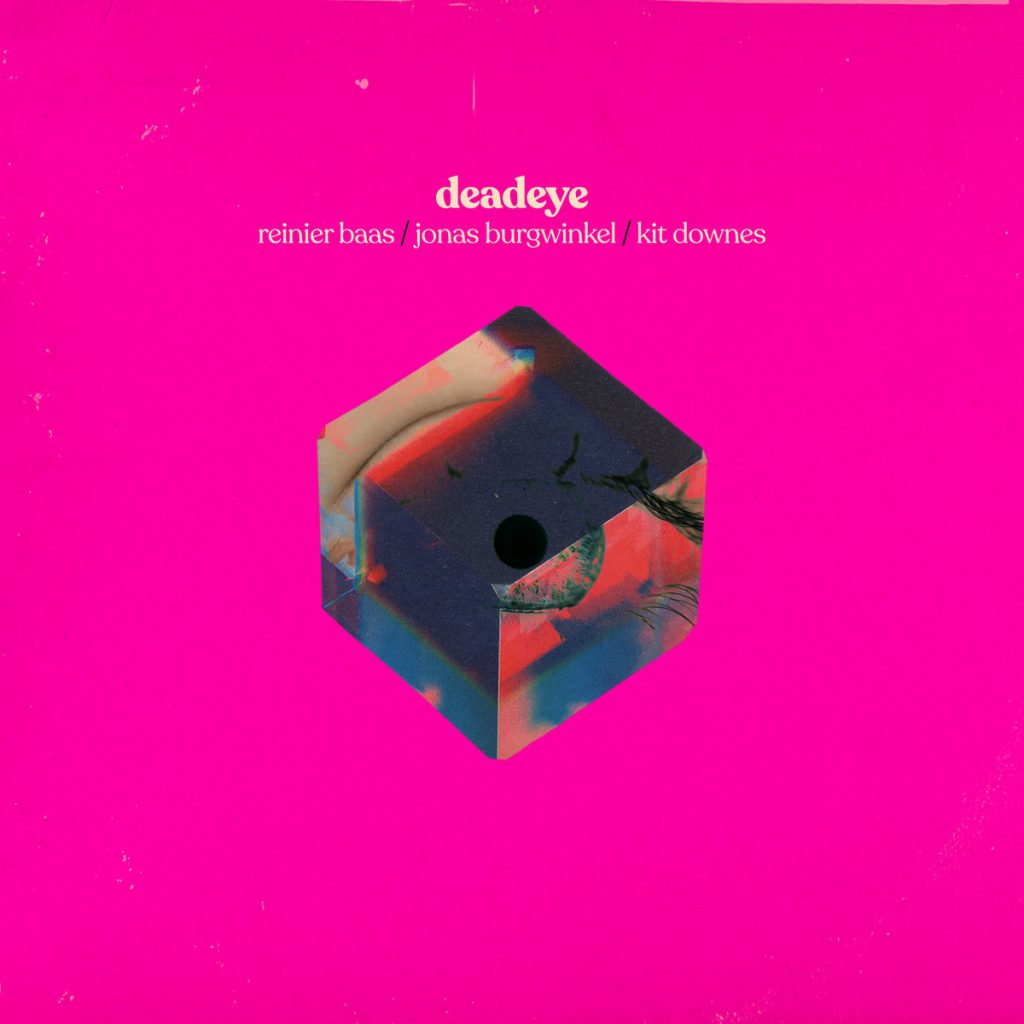 'Deadeye'
Dox Records, 2022
---
'Deadeye' is our self-titled debut album, recorded during the Covid-19 pandemic in the winter of '20-'21. It has been a long-cherished wish for the three of us to play music together, and we have done as much in different settings and projects. We feel we have found the right instrumentation to unify our various musical influences in the tried and tested formula of the Hammond trio. In doing so, we are indebted to Ennio Morricone, Lili Boulanger, Richard Strauss, Wes Montgomery and MF DOOM, among many others.
Furthermore, our gratitude goes out to those involved directly in the production of this record: Stephan, Alex and Klaus, Juliane, Benno Glüsenkamp at Fattoria Musica, Giel Dekkers and Joel van der Kwaak at Dox Records.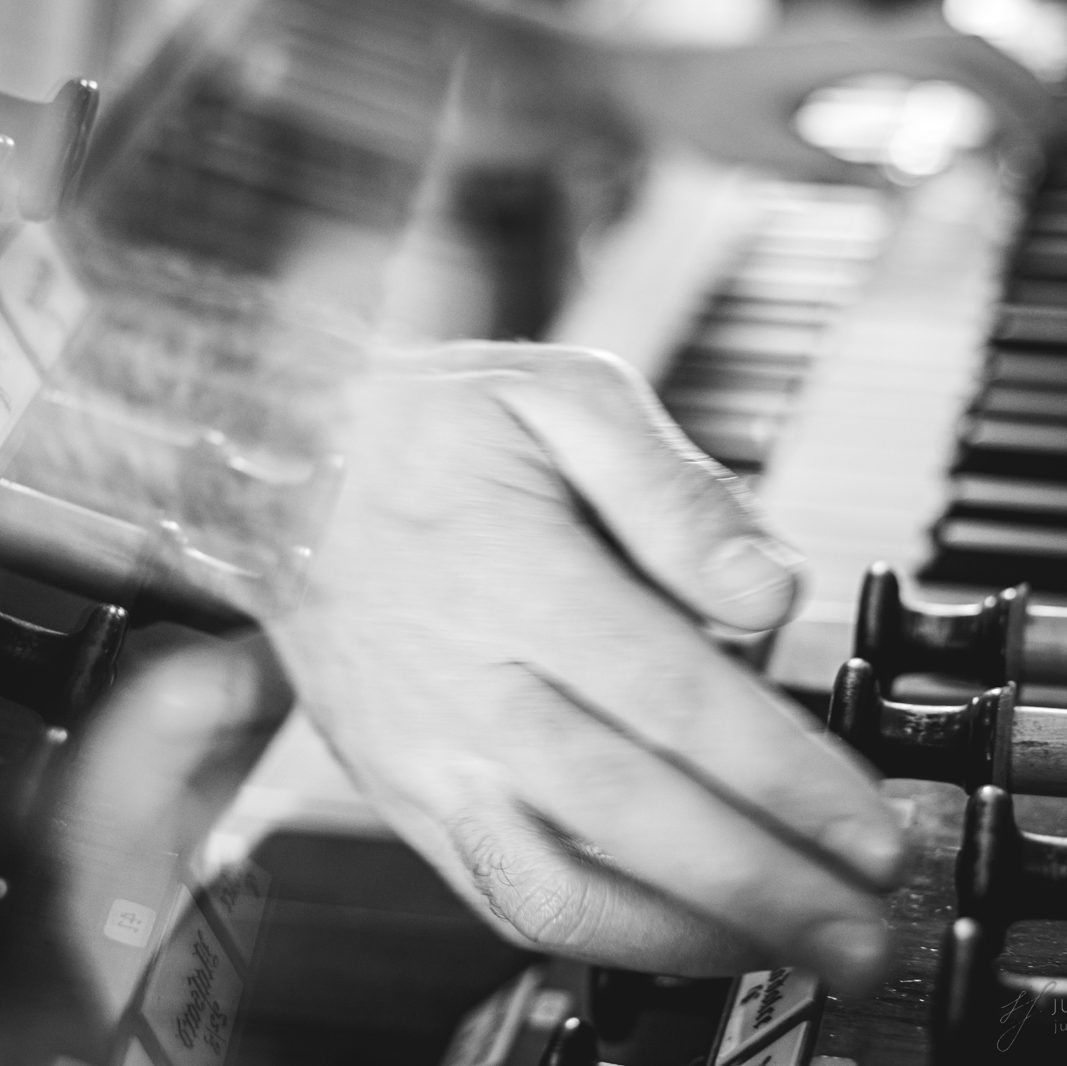 '52 Studies for Right Hand'
---
Kit wrote 52 piano pieces for right-hand only in 2017 (having injured his left hand).
He wrote one piece for every day of his recovery – you can view/download the scores below:
52-One-Hand-Pieces-for-Piano-PDFs-Kit-Downes.pdf (Adobe PDF – 1.39Mb)